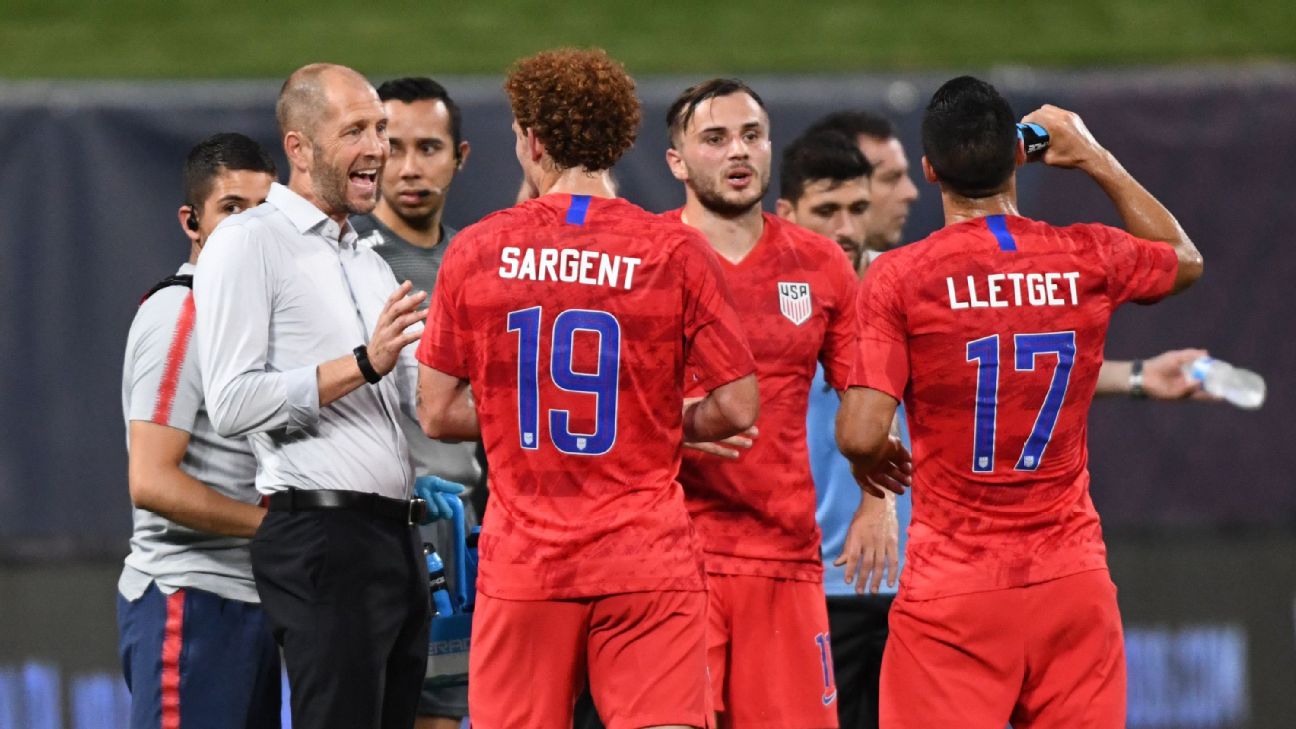 Jordan Morris capitalized on a fortunate deflection to offset Brian Rodriguez's opening goal and give the United States a 1-1 draw against Uruguay.
ST. LOUIS, Missouri — Another game, another opportunity for the United States men's national team to continue building toward "Berhalter-ball."
This time out, the forward progress was more apparent in the scoreline. Four days after falling 3-0 to Mexico in New Jersey, Gregg Berhalter's squad tied Uruguay 1-1 at Busch Stadium in St. Louis, thanks to Jordan Morris' late goal off a deflected clearance attempt.
"Overall, I think it was a good step for this group to be able to play a game like this,"…