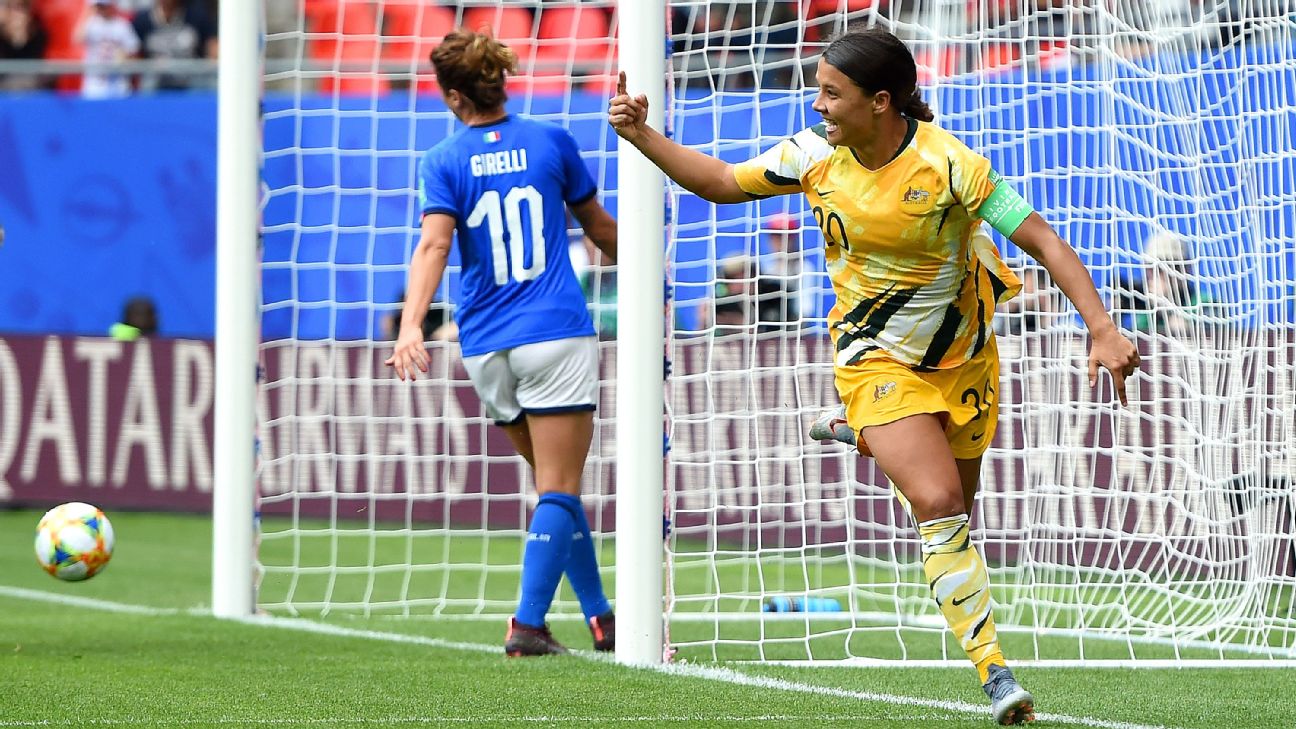 Matildas captain and star striker Sam Kerr sits down with ESPN to share her journey from Aussie rules to soccer and what coming home to Perth truly means.
On the eve of her third World Cup, Sam Kerr has her eyes firmly set on glory, taking down the US and what success would mean for women's sport back home.
After a historic comeback victory against Brazil, Sam Kerr has some blunt words for those who doubted the Matildas.
The Matildas overcame a two-goal deficit against Brazil to get their World Cup campaign back on track in Montpellier.
Relive Australia's comeback against Brazil in LEGO form, as Sam Kerr and the Matildas notched their first victory at the 2019 Women's World Cup.
Matildas captain Sam Kerr has opened up about her formerly strained relationship with older brother Daniel, revealing she didn't speak with him for two years.
Daniel Kerr is currently in France, supporting his younger sister during the ongoing World Cup.
The contrast with the 2015 World Cup, during which Kerr was celebrating Australia's progression to the knockout stages when told of her brother's revelations on TV about using the drug ice, could hardly be more stark.
– Jukic: Australia were lucky…