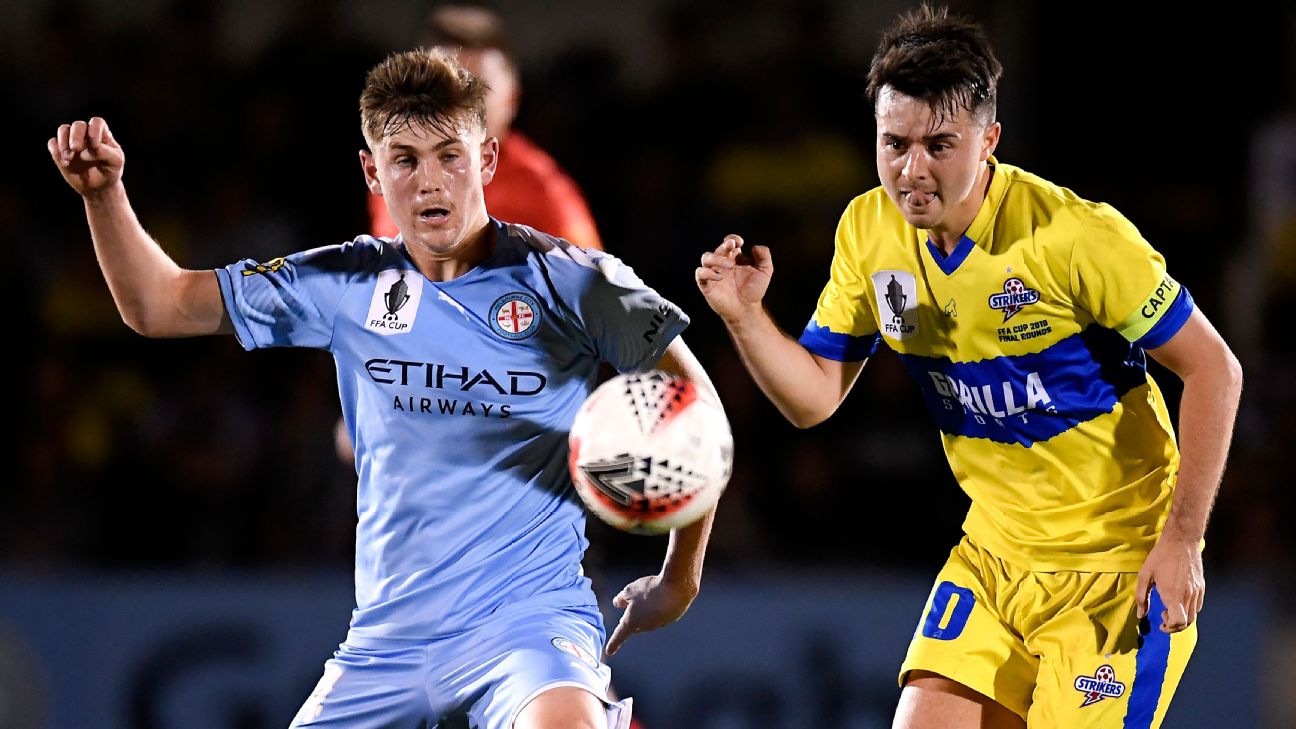 Big names from across the A-League launch the new season, set to get underway on Friday October 11.
Thomas Deng talks about his new role amongst the Melbourne Victory leadership group ahead of the 2019/20 A-League season.
Adelaide United have defeated the Central Coast 2-1 to progress through to the FFA Cup final. The Reds will now take on Melbourne City in the final.
Melbourne City reached the FFA Cup final with a 5-1 win and prevented Brisbane Strikers becoming the first team from outside the A-League to do so.
Melbourne City youngster Connor Metcalfe has welcomed a push for more young players to feature heavily at A-League level.
Last week, FFA head of leagues Greg O'Rourke said the A-League would look at ways to encourage clubs to provide opportunities to young Australian talent.
Metcalfe, 19, has featured heavily in Melbourne City's preseason and FFA Cup run alongside fellow teenager Ramy Najjarine, and said he hoped to see the league look towards the future more than the past.
"Because you see in previous…