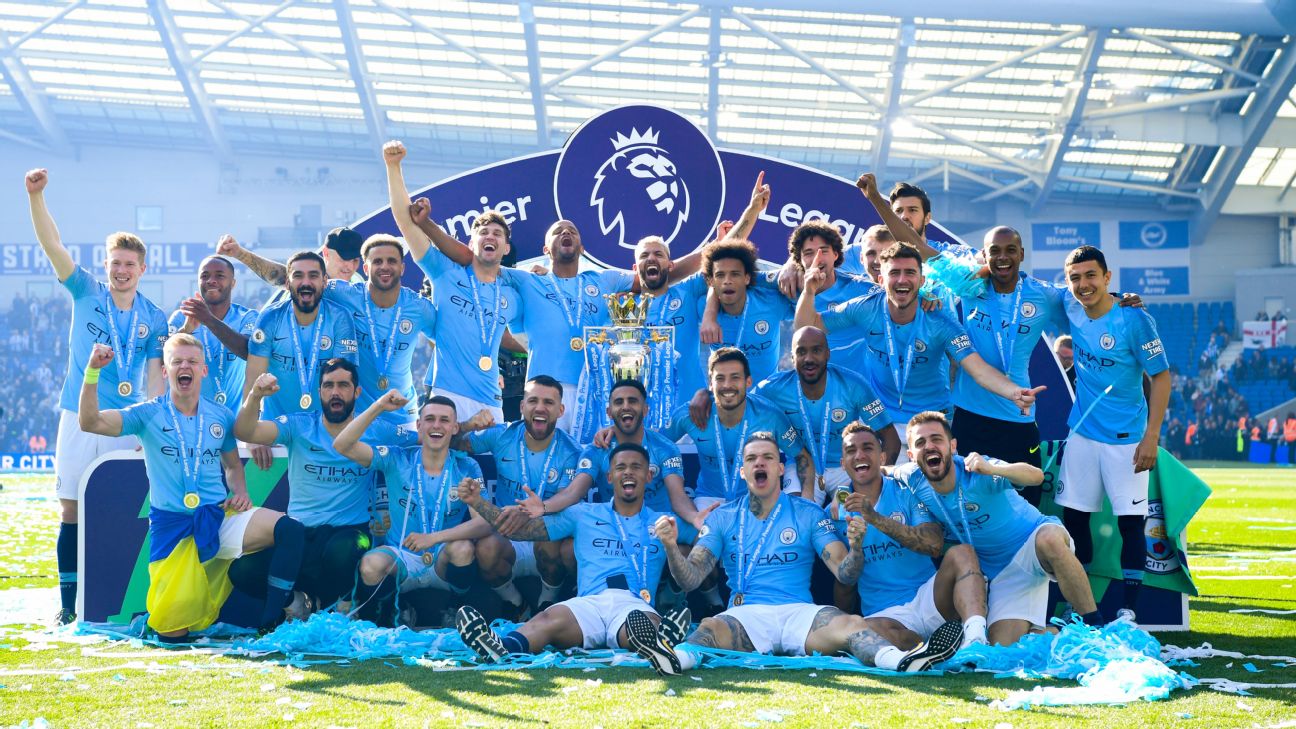 Now that the summer transfer window is finally shut, ESPN FC's Shaka Hislop gives his picks for the best five.
Shaka Hislop presents his weekly power rankings and is given quite a bit of stick by the FC guys for how he ordered the top 10.
Craig Burley explains why Aymeric Laporte's injury absence could have Man City regretting their decision not to bring in a center half this summer.
Shaka Hislop's famous power rankings are back, and of course the FC crew are baffled by some of his rankings, including Real Madrid at No. 6.
Alejandro Moreno and Ross Dyer rank Manchester City, Chelsea, Tottenham and Liverpool in terms of who got the hardest group draw in the UEFA Champions League.
Premier League champions Manchester City are the first team in football history to spend more than €1 billion to assemble their squad, a study has shown.
Data from the Swiss-based CIES Football Observatory showed that Pep Guardiola's club spent €1.014bn on their group of players.
– ESPN fantasy: Sign up now!
French champions Paris Saint-Germain were second having spent €913 million and Spain's Real Madrid were third with €902m.
Manchester United (€751m) have the second-most…