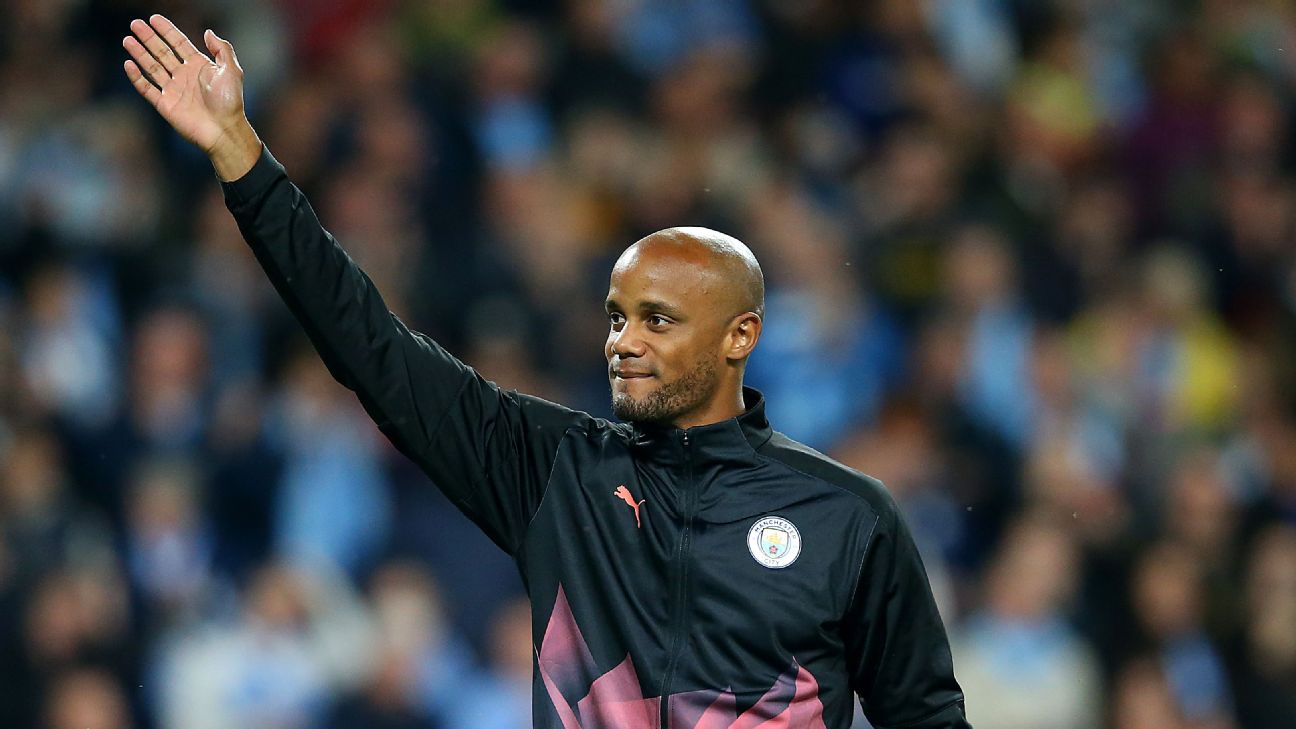 Craig Burley and Steve Nicol have different opinions on the significance of Aymeric Laporte's injury to the Premier League title race.
Craig Burley reveals who he thinks is the Premier League's best goalkeeper between Alisson and Ederson.
Shaka Hislop presents his weekly power rankings and is given quite a bit of stick by the FC guys for how he ordered the top 10.
Craig Burley explains why Aymeric Laporte's injury absence could have Man City regretting their decision not to bring in a center half this summer.
Vincent Kompany has said it was not a disappointment to miss his own testimonial through injury because he had already ensured a perfect Etihad Stadium send-off with his title-winning goal against Leicester.
The defender sat out his tribute game with a hamstring problem but said playing in front of the City supporters one last time could not have topped his 30-yard screamer in the penultimate game of last season.
– ESPN Premier League fantasy: Sign up now!
– Kompany gives up coaching duty at…