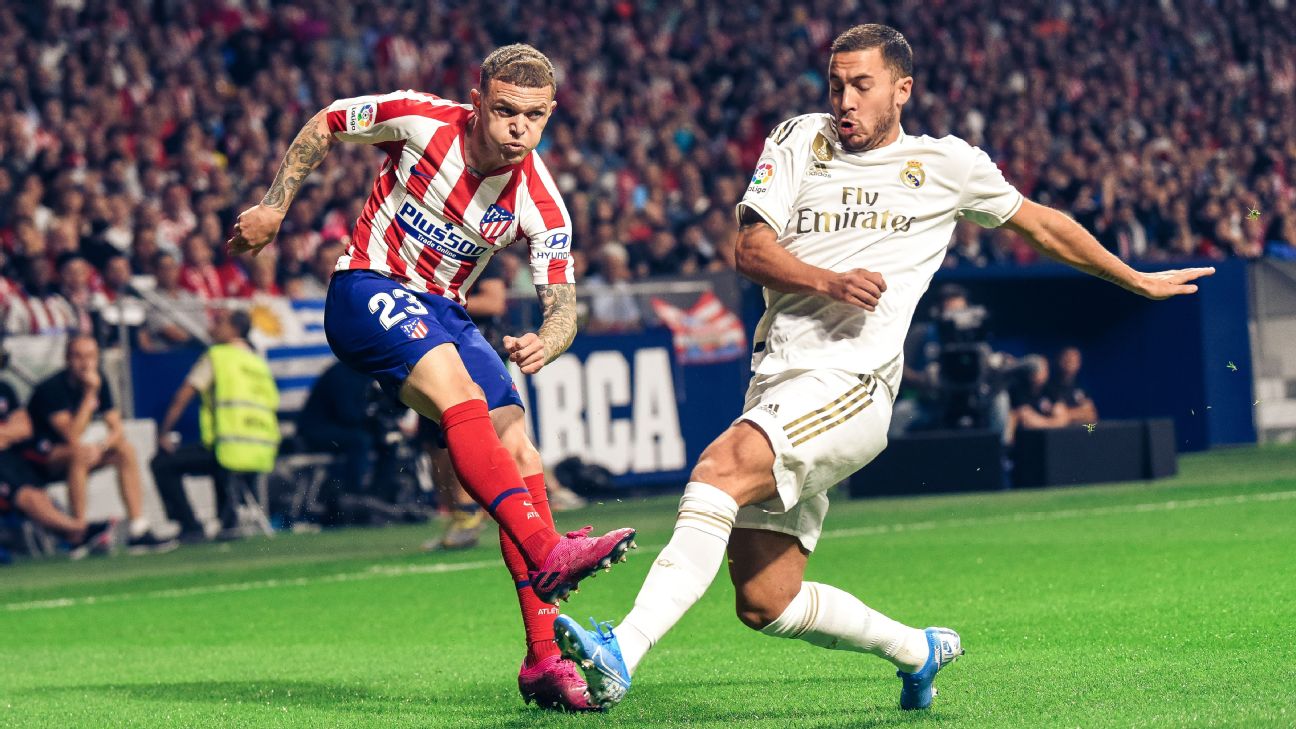 Alexis Nunes and Julien Laurens break down Real Madrid's 0-0 draw with derby rivals Atletico Madrid, including an underwhelming effort from Eden Hazard.
MADRID — By the end of this derbi, take my word for it, Kieran Trippier stood in the flash zone of the Wanda Metropolitano and gushed with enthusiasm for what he'd just been through.
The phrase "best derby I've ever played in" was the one he reached for. North London? Spurs vs. Arsenal? What are they?
I'm an optimist, a romantic, and therefore, sure, like everyone else I'd have loved Karim Benzema's wonderful, towering header to have sneaked into the corner of the net or Trippier's searing…